At Nayara Energy, we are leading towards building a healthy,
safe, environment-friendly and quality excellence culture.
We are constantly striving to
achieve the best Health, Safety, Environment
and Quality (HSEQ) standards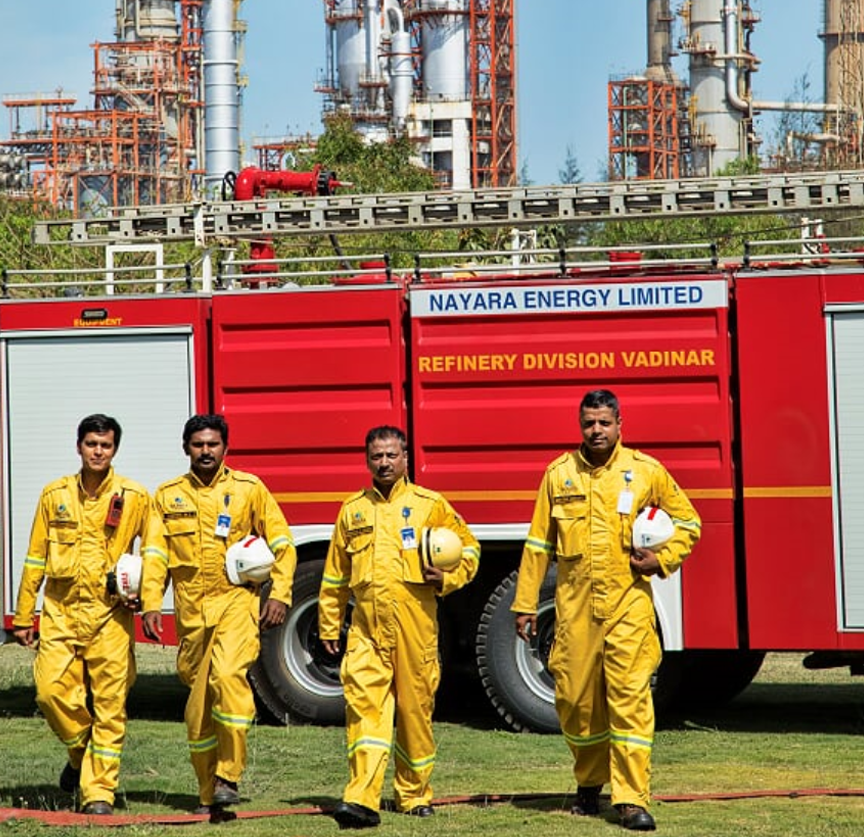 Nayara Energy is committed to:
No occupational injuries or diseases
No damage to property due to fire and explosion
Minimize the adverse impact of environment
Ensure quality products and services
In order to achieve these objectives, the Company is committed to the following actions:
Comply with applicable legal & other requirements.
Take measures to prevent occupational injuries and diseases, mitigate the safety risks and environmental impacts.
Conserve natural resources and energy by efficiency improvement, reduction and recycling of wastes.
Ensure environmental protection, mitigate climate change issues and protect biodiversity and ecosystems.
Ensure employee participation and consultation for continual improvement of business processes, products, occupational health & safety, environmental performance and developing a healthy lifestyle culture.
Develop and introduce innovative technologies, adopt the best international practices and harness talent to achieve world-class performance and total customer satisfaction.