Back to school after 2 decades!
Neetaba Mansang Jadeja (35 years) is unlike any other woman in the Mithoi village in Devbhumi Dwarka district. She is one of the rare few who picked up textbooks after 22 long years and worked hard towards completing her 12th standard that too along with her daughter.
She had to drop out of school at a very young age due to her father's poor financial condition. However, her daughter dropping out of school for the same reason left her truly disheartened. Nayara Energy's Gramshikha project gave her much needed ray of hope. Both mother and daughter enrolled themselves for NIOS classes. Regular classes along with the support of the trainers helped them achieve their dream.
"We never thought that it would be possible. NIOS classes initiated by Nayara Energy, coupled with the support of the trainers helped us to realize what we thought was impossible to achieve."
Today, Neetaba is mentoring other women in the community. Like her, many other women are emerging too and feeling empowered to lead a life that they only dreamt of.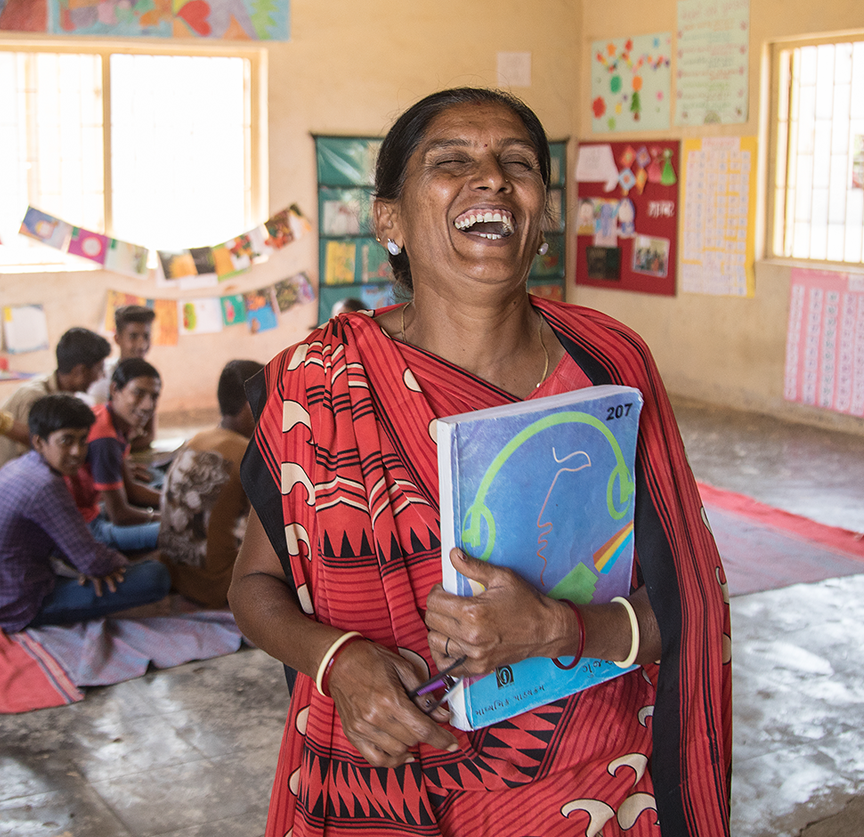 Brimming Ponds, Abundant Harvests
Amarsangh, a farmer from Jakhar village in Devbhumi Dwarka district used to harvest a single seasonal crop, on his rain-fed land of 10 bighas. Various assessments and water resource management interventions by Nayara Energy are ensuring increase in storage capacity of the pond and enabling farmers like Amarsangh to benefit from better irrigation, more crops per year and considerable increase in the crop yield.
As an example, Amarsangh alone saw an increase in the annual yield of cotton from 300 kg to 440 kg and his profit grew significantly from INR 87000 to INR 1.72 lakhs in about two years' time.