Community & Public Health Project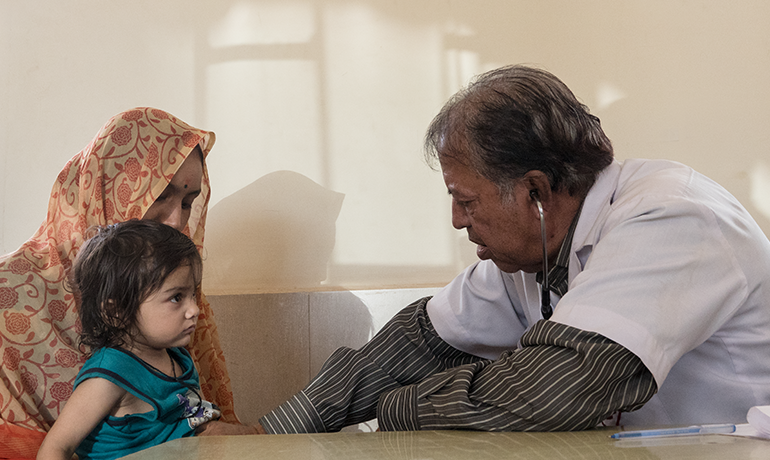 Access to medical facilities is probably the single largest issue faced by communities in Debbhumi Dwarka district. The nearest health and pathological facilities are at least 20 kms away.
Nayara Energy's Community Health Project provides primary healthcare services, pathological facilities and emergency response system ensures doorstep facilities to more than 50,000 patients across 15 villages:
Mobile Health Vans
The Community Health Centre in Jakhar village acts as a hub for Mother and Child Care center
Specialized health camps ensure that all significant health issues are adequately addressed
Nayara Energy has also adopted an epidemiological analytics driven public health programme and accordingly plans to identify and work towards eradication of diseases widespread in these areas.
Under the public health initiative, Nayara Energy is also working towards complete eradication of Tuberculosis (TB) in collaboration with the Government of Gujarat, in Devbhumi Dwarka district. As part of this programme, we provide long-term nutrition support to the TB patients to ensure complete recovery. This unique partnership has been recognized at several forums including a recent recognition by the US Ambassador. To date, 422 TB patients have benefited from our program.
Sanitation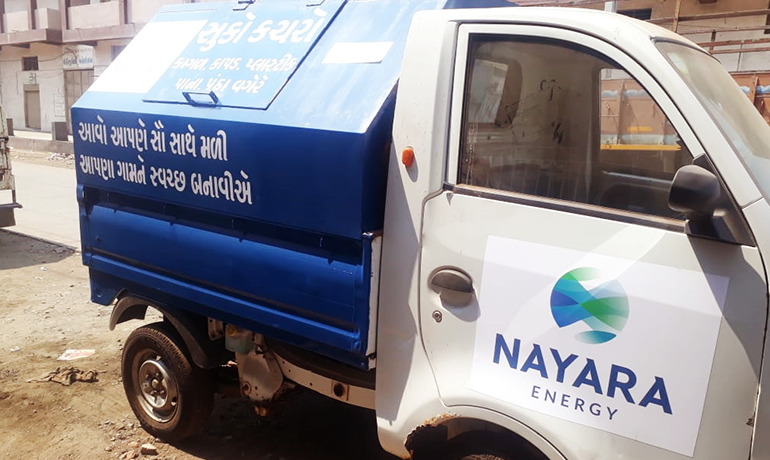 The need for Sanitation and Waste management in India cannot be overemphasized – both of these issues are the epicenter of several diseases and malnutrition issues. Recognizing the above menace, Nayara Energy is implementing a comprehensive project on solid waste collection and disposal in 5 of the 15 villages in Devbhumi Dwarka district. Besides regular cleaning in those villages, other activities like behavior change communication and awareness drives are also being carried out. More than 24,000 people are now having significantly cleaner surroundings.
Project Tushti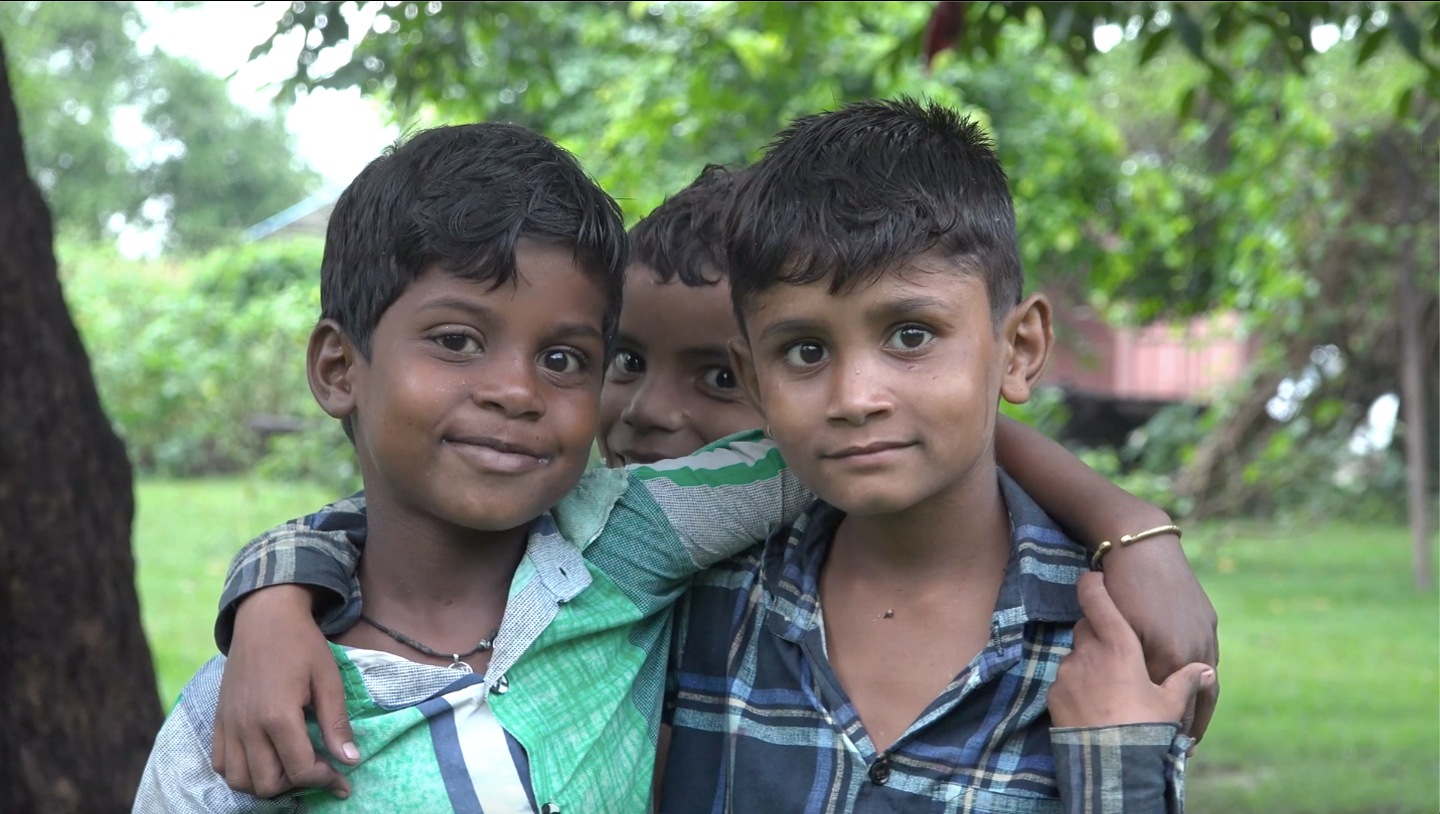 At the 2019 Vibrant Gujarat Summit, Nayara Energy committed to eliminating malnutrition in Dwarka through a truly unique public-private partnership, with the Government of Gujarat.
Furthering the company's commitment to the communities, Project Tushti is Nayara Energy's endeavour to improve nutrition parameters in Devbhumi Dwarka, contributing to the overall progress of the region. The word, 'Tushti' is derived from the Sanskrit word 'Santushti' signifying fulfilment and wellbeing.
Nayara Energy, along with its implementation partners, JSI R&T India Foundation and Indian Institute of Public Health – Gandhinagar (IIPHG), will work closely with the Integrated Child Development Services Scheme (ICDS) and Department of Women & Child Development (DWCD). Project Tushti will strengthen the district's nutrition indicators by leveraging health and wellness centres through technology and new-age delivery mechanisms.
Devbhumi Dwarka has been the cornerstone of Nayara Energy's existence since the time the foundation of the refinery was laid in Vadinar. The company has played a pivotal role in improving quality of life of the communities through several sustainable development projects in areas of health and nutrition, education and environment.