Gramsamruddhi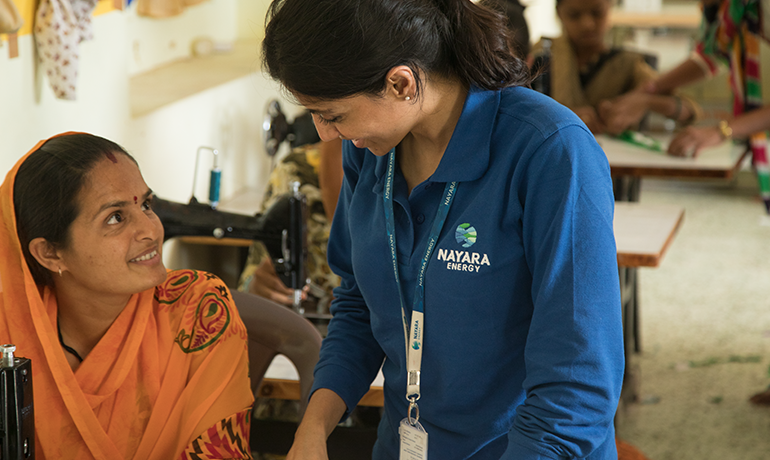 Nayara Energy has been continually working towards the socio-economic upliftment of the communities that includes 15 villages in Devbhumi Dwarka district. We understand that the progress of a village needs a multi-pronged and inclusive approach that caters to all sections within the community. Therefore, we work with families across three thematic areas:
Water and Soil conservation
Agriculture & Animal Husbandry development
Women Empowerment through Skills and Saving Credit Groups
Our integrated water resource and development interventions have resulted in the creation of additional water storage capacity of 5.27 million cubic metres over the past 5 years. Initiatives like aquifer recharge, farm bund, farm pond de-silting and pond deepening increased irrigated area by 1800 hectares
Additionally, micro-irrigation techniques has been implemented in 300 hectaresof land in partnership with the Government of Gujarat. This has increased water use efficiency by 30% per hectare.
To augment the family income across these villages, livestock management including breed improvement and cattle health-care have been effectively implemented. 7 Pashu Sakhis (women in the communities) are spearheading this change.
Harnessing Women Power through Micro-Enterprises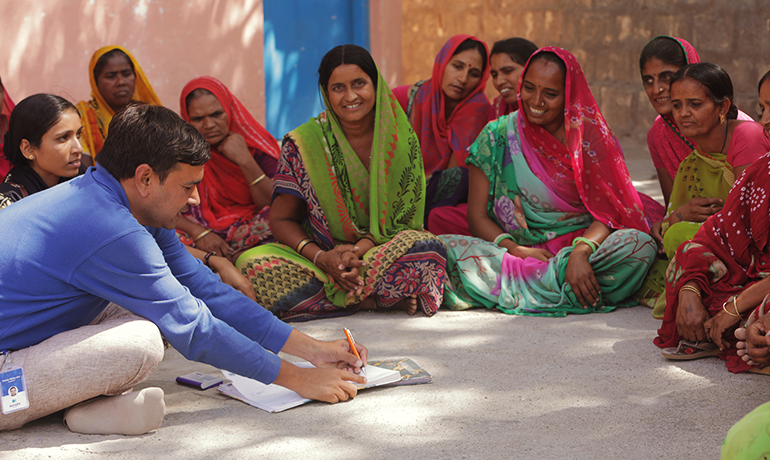 We believe that women need to be at the forefront of driving change in the communities. The micro-enterprises facilitated and supported by Nayara Energy is empowering these women in the community to make informed financial decisions for their households.
Nayara Energy's stitching center in Vadinar has now transformed to a full-fledged garment manufacturing enterprise.
Similarly, waste paper recycling unit run solely by women in Singach village, is probably the first such enterprise in the region. The unit is producing high-quality hand-made recycled paper and the programme caters to a diverse range of capacities allowing custom designing of products as per requirements.