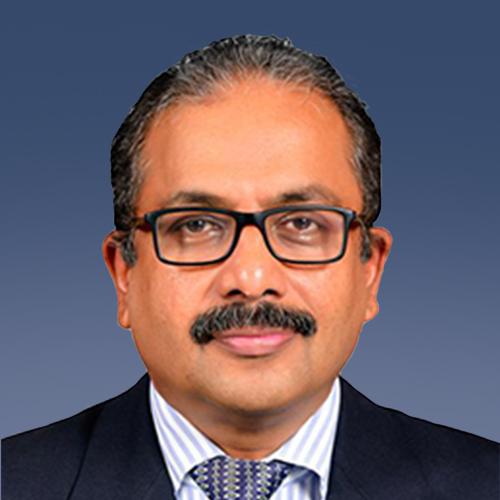 Prasad K Panicker
- Chairman & Head of Refinery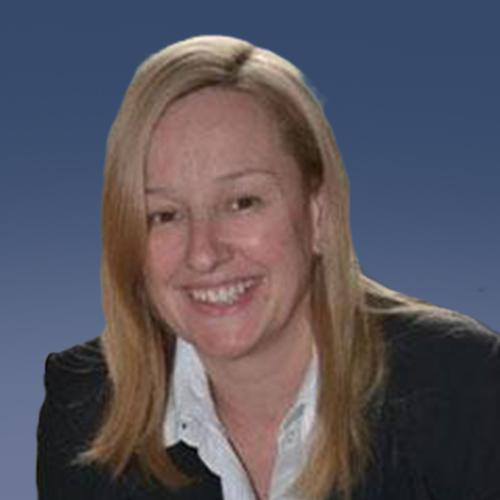 Avril Conroy
- Non-Executive Director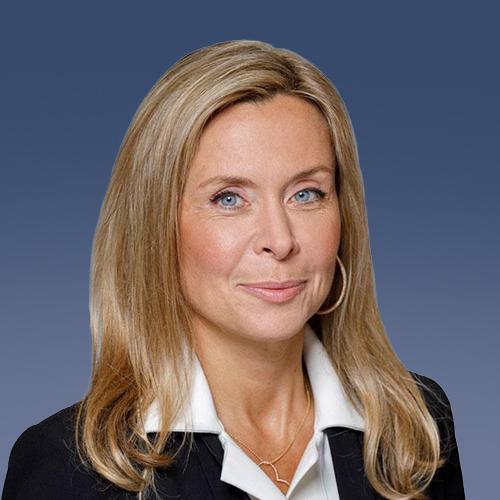 VICTORIA CUNNINGHAM
- Non-Executive Director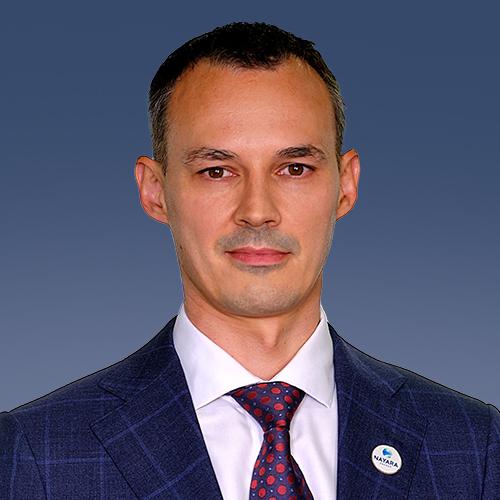 Andrey Bogatenkov
- Non-Executive Director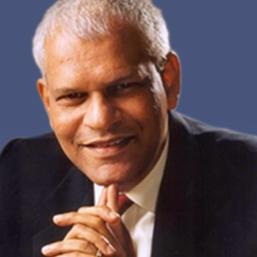 P. N. VIJAY
- Non - Executive Director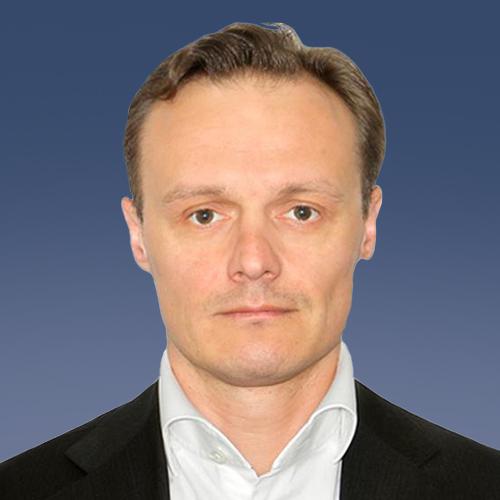 ALEXEY LIZUNOV
- Non-Executive Director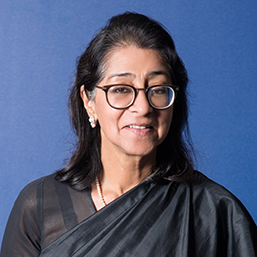 Naina Lal Kidwai
- Independent Director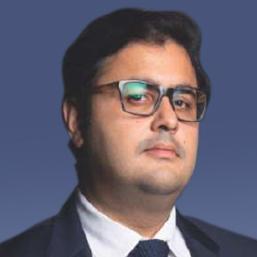 ABHIMANYU BHANDARI
- Non - Executive Director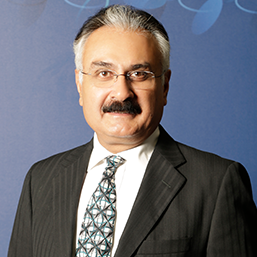 Deepak Kapoor
- Independent Director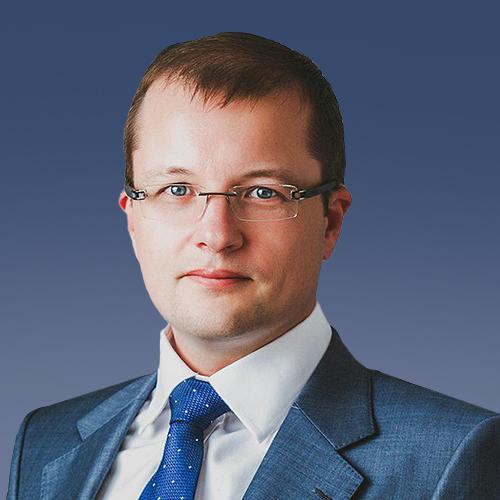 Anton Kabachinskiy
- Non-Executive Director
Jorg Tumat
- Non-Executive Director
×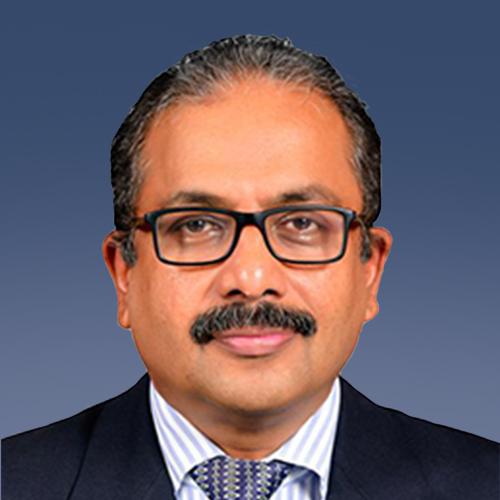 Prasad K Panicker
Chairman & Head of Refinery
Nayara Energy Limited
B.Sc (Engg.) from Government Engineering College, Thrissur and MBA from School of Management Studies, Cochin University
Mr Panicker has over 38 years of technical cum managerial experience. Before joining Nayara Energy, he was the Executive Director of BPCL's Kochi refinery. He brings with him his capabilities to handle complex and challenging assignments along with an enriching mix of techno-commercial exposure – driving business results, achieving excellence in refining production, creating integrated synergies with various marketing business units, shaping processes and driving organizational excellence.
×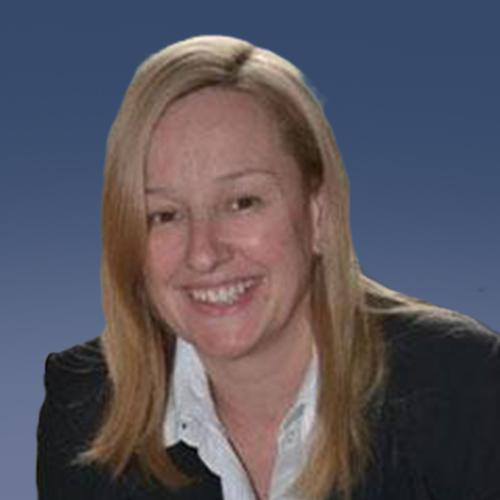 Avril Conroy
Non-Executive Director
Nayara Energy Limited
Fellowship in Marketing from the Chartered Institute of Marketing – CIM, UK and completed executive level of programs from Kellog Sales & Marketing and INSEAD World Class Leadership.
Ms. Conroy has over 25 years of experience in the oil and gas industry in downstream and has held marketing and operation roles.
×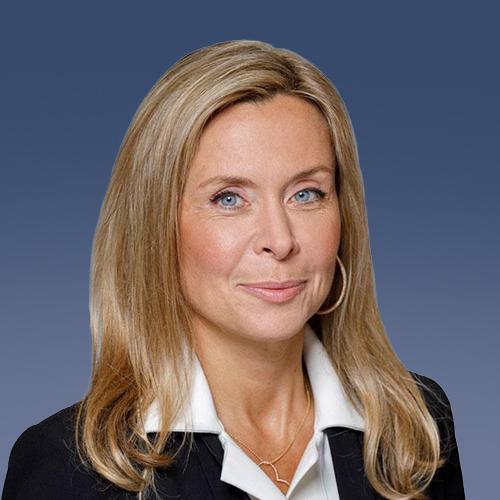 VICTORIA CUNNINGHAM
Non-Executive Director
Nayara Energy Limited
Executive MBA, Stanford University and Degree in Chemistry, Popov Chemical Institute
Ms. Cunningham has more than 20 years of experience managing financial corporations like Deutsche Bank and UCP. She is currently the Head of UCP Private Equity division, overseeing the full private equity investment cycle from deal search to closing. She is also a member of the board of portfolio companies and a member of the UCP Investment Committee.
×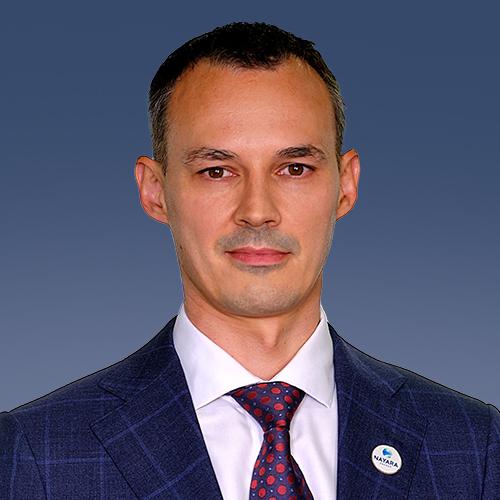 Andrey Bogatenkov
Non-Executive Director
Nayara Energy Limited
"Mr. Andrey Bogatenkov obtained a Bachelor degree from Moscow State University of International Relations in 2002 and has done Executive MBA from Saint-Petersburg State University in 2016. He has also obtained a Doctorate Degree in Economics in 2008. Mr. Bogatenkov has total experience of around 20 years. He was associated with Nayara Energy as Chief Commercial Officer w.e.f. June 2021 to May 2022."
×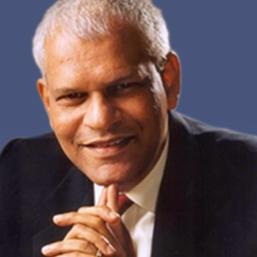 P. N. VIJAY
Non - Executive Director
Nayara Energy Limited
Physics Graduate from Presidency College Chennai and Electronics Post-Graduate from Indian Institute of Technology, Chennai.
Mr. P. N. Vijay, has more than 50 years of work experience in the fields of investment banking, financial lending, politics, asset management, and corporate governance. He is currently serving as Director on the Boards of various Indian companies including Dabur India Limited, Pharmaids Pharmaceuticals Limited, Maharashtra Seamless Limited, etc. Prior to this, he was the Managing Director of Rainbow Digital Services Private Limited, an NBFC, and has made innumerable investment banking transactions with large corporations and middle markets in India as well as in global markets.
×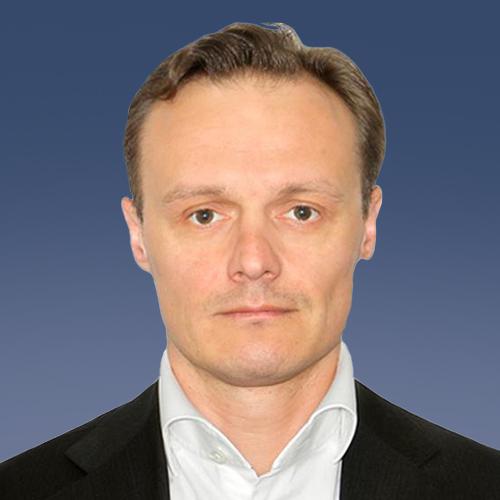 ALEXEY LIZUNOV
Non-Executive Director
Nayara Energy Limited
Specialist of Economics degree, Moscow State Institute of International Relations (University Mgimo)
With more than 16 years of experience, Mr. Lizunov is currently heading the structured finance and debt obligations department at Rosneft Oil Company. His responsibilities include the coordination of long-term debt financing, management of the existing debt portfolio, supervision of financing activities of international subsidiaries and JVs, and the coordination of dividend distribution by top-holding company. Prior to Rosneft, M.r Lizunov was with TNK-BP (Oil & Gas), Moscow for 10 years.
×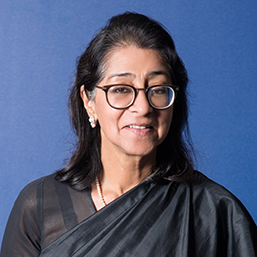 Naina Lal Kidwai
Independent Director
Nayara Energy Limited
Bachelor of Arts in Economics (Honours); Master Degree in Business Administration, Chartered Accountant Ms. Naina Lal Kidwai has rich experience in the Financial Services sector. She has been closely
associated with large fund managers, MNCs and Indian corporates. She has worked with PwC, ANZ Grindlays Bank PLC (Standard Chartered Bank), Morgan Stanley & HSBC She has overseen mergers and acquisitions of numerous entities.
×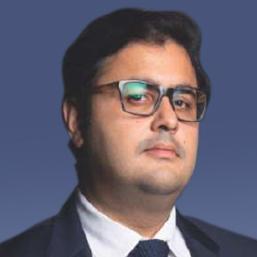 ABHIMANYU BHANDARI
Non - Executive Director
Nayara Energy Limited
LL.B (University of Buckingham) and M.Phil. and Bachelors in Civil Law (University of Oxford). Mr. Bhandari has extensive experience spanning more than 20 years, with a focus on Arbitration and Litigation matters. He is also an Additional Advocate General (AAG) for the State of Punjab in the Hon'ble Supreme Court of India. He has been advising and representing leading public sector undertakings, banks, privately held companies, non-profit organizations, national/political figures and celebrities.
Currently, he is an associate member at 4Pump Court in London, UK. Prior to this, he has represented clients in the Supreme Court, various High Courts, Appellate authorities and Tribunals.
×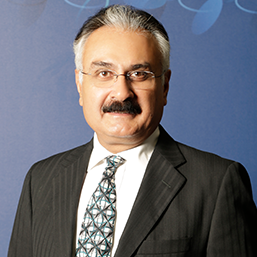 Deepak Kapoor
Independent Director
Nayara Energy Limited
B.Com, Chartered Accountant, Company Secretary and Member of Institute of Certified Fraud Examiners, USA.
Mr. Deepak Kapoor, former Chairman of PwC India, was associated with PwC for over 30 years and worked as its partner since 1991 and as its Managing Director from 2007 to 2016.
As member of PwC's India Leadership Team, he handled various leadership roles, leading deals
and working in the Telecom, Entertainment and Media domain. Mr. Kapoor has extensive experience in Audit as well as Business advisory function.
×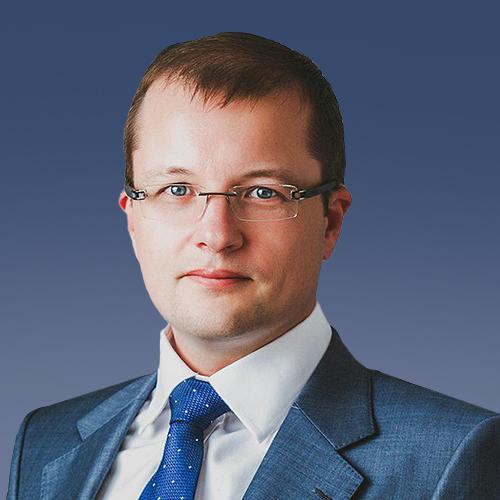 Anton Kabachinskiy
Non-Executive Director
Nayara Energy Limited
"Mr. Anton Kabachinskiy has completed Bachelor of Business Administration with honors and holds the Master in Business Administration degree from European University Cyprus. He has over 24 years of experience in the investment banking industry covering numerous roles in new projects and developing business lines. He is presently serving as CEO of UCP Asset Management Limited, Cyprus and Group COO for UCP."
×
Jorg Tumat
Non-Executive Director
Nayara Energy Limited
Diploma-Vw., Diploma-Bw., M.A from Germany's Münster and Hagen Universities
Jorg is an internationally experienced energy manager with special focus on gas, power and oil for 22 years. He has been responsible for the business of listed companies for 17 years on management board or director level, the latest as CEO of Rosneft Deutschland, and earlier more than a decade with the E.ON group in different managerial roles. He has served on many supervisory boards of energy companies.