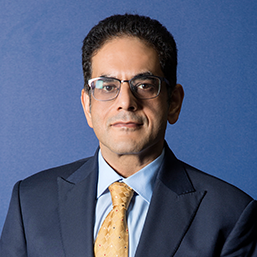 Anup Vikal
- Chief Financial Officer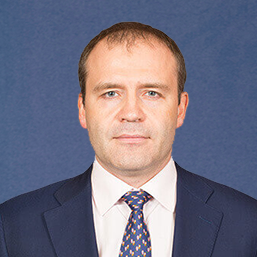 Sergey Denisov
- Head of Development (Refinery)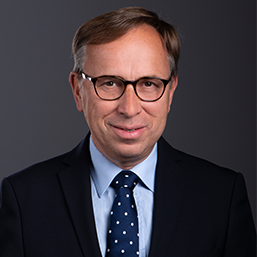 Stephan Beyeler
- Chief Marketing Officer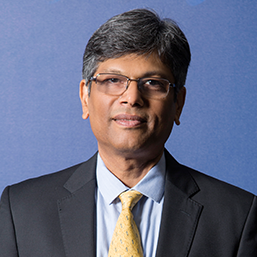 Harsh Bhosale
- Chief People Officer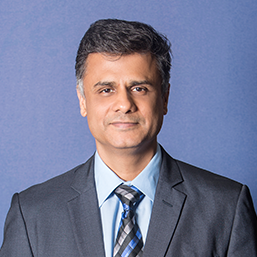 Vikas Prabhu
- Chief Information Officer
×
Alois Virag
Chief Executive Officer
Nayara Energy Limited
Dr Alois Virag is responsible for driving the growth strategy and operations of Nayara Energy Limited in India. He brings more than 30 years of downstream industry experience in refining, petrochemicals, fuel marketing and retail. Alois has an enviable track record of leading businesses across emerging as well as developed markets with expertise in numerous and complex capital projects, turnarounds and digitization.
Prior to Nayara Energy, Alois was the Senior Vice President – Downstream, for Middle East and Asia at OMV, an Austrian Multinational integrated oil and gas company head-quartered in Vienna.
In the recent past, Alois has also served as a Board member of FuelsEurope, a division of the European Refining Industry Association, which was created from the merger of CONCAWE and EUROPIA. He was on the Board of both of these organizations before the merger. Alois holds an Executive MBA from Harvard Business School and a Doctorate from Vienna Institute of Technology where he also obtained his Graduate Engineering degree (Technical Chemistry). He did post-doctoral research at St. Louis, Washington University.
×
B Anand
President
Nayara Energy Limited
B. Anand is responsible for developing strategic partnerships in the Indian energy market, strengthening engagement with stakeholders including government and policy-makers, and accelerating the sustainability initiatives of the Company. With over 30 years of experience across strategy, corporate finance, investment banking and commodity trading, Anand has successfully led the Company's post-acquisition transformation from 2017 to 2021, aimed at structural improvement in financial and operational efficiency of the Company. Anand also oversaw integral initiatives focused upon Nayara's values and ethos, multi-cultural foundation as well as embedding zero tolerance to non-ethical practices.
Under his leadership, Nayara Energy has transformed into a new-age, downstream energy company with global parentage, and cemented its position as the fastest-growing private fuel retail network in India. The Company is well on-track with its proposed expansion into petrochemicals.
Prior to joining Nayara Energy, Anand was the Chief Financial Officer for Trafigura India. Previously, he has worked with Future Group, Vedanta Resources, Motorola India, Credit Lyonnais Bank, HSBC, ILFS Limited and Citibank. Anand is also an Independent Non-Executive Chairman of Just Dial.
Anand has a Bachelor's degree in Commerce and is an associate member of the Institute of Chartered Accountants of India.
×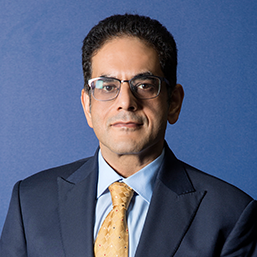 Anup Vikal
Chief Financial Officer
Nayara Energy Limited
Anup joined Nayara Energy in its transition phase and has since been instrumental in managing organisation-wide controls, risks and planning frameworks. He also leads corporate social responsibility initiatives, which form a prominent part of the company's sustainability journey. He has over 28 years of experience in managing various aspects of strategy, operations, turnarounds, fundraising, governance and stakeholders across sectors.
He is credited with fundraising to the excess of over USD 25bn in form of debt, equity, mezzanine funding, structured finance, among others. He has led over two dozen transactions involving mergers, acquisitions, divestment and joint ventures, and has successfully turned around multi-billion USD non-performing (loss-making) businesses to profitability. He is also experienced in implementing enterprise-wide large automation and digital frameworks and has managed multiple complex litigations and arbitration covering regulatory, statutory and cross-border legal disputes.
Previously, he was the Group CFO and General Counsel at Snapdeal. Prior to that, he held senior positions with InterGlobe Enterprises, COLT Technology Services, and Bharti Airtel.
Anup has earned a degree in Mechanical Engineering from NIT, Surat and an MBA from DBIM, Surat.
×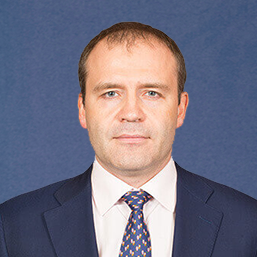 Sergey Denisov
Head of Development (Refinery)
Nayara Energy Limited
Sergey is responsible for refinery investment and asset development, including petrochemicals and projects. He comes with over 20 years of experience in upstream and downstream and has a rich exposure in the areas of project management, refining commercial, and JV management.
Prior to his role at Nayara Energy, Sergey has worked across geographies, including Russia, USA, and Europe. He was associated with BP, TNK BP and Sidanco in Russia, Ukraine, Netherlands, UK, and Germany.
Sergey has a degree in Mechanical Engineering and has undergone an extensive training programs on Reservoir Development and Hydrocarbon Processing.
×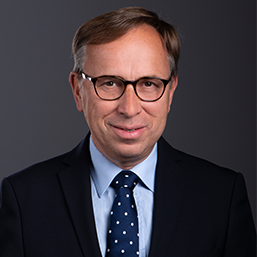 Stephan Beyeler
Chief Marketing Officer
Nayara Energy Limited
Stephan has been instrumental in expansion, integration, and optimization of the retail networks of Nayara Energy. He brings over 30 years of experience in institutional sales, supply, and distribution functions.
Having worked in international markets, Stephan brings core expertise around retail entry market strategy, network development, offer and product development across Russia, Europe and Africa. Moreover, he has also lead an oil marketing company as General Manager. Beyond retail, his experience lies in logistics, supply and distribution companies.
Prior to his role at Nayara Energy, Stephan has worked across various geographies for companies such as British Petroleum, Galana Distribution Petroleum, Puma Energy, and VARO Energy.
Stephan has a Masters degree in Economics from Nantes University, France.
×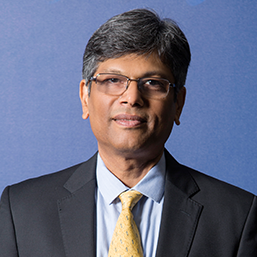 Harsh Bhosale
Chief People Officer
Nayara Energy Limited
Mr. Bhosale leads the human resource management function at Nayara Energy and is responsible for implementing best-in-class performance management systems. He comes with over three decades of experience in building high-performing teams and cultures.
Prior to this, he was VP- HR at Saint Gobain, VP HR (Speciality Sector) at RPG Enterprises and Director HR (Asia) at Scottish and Newcastle. Mr. Bhosale has overseen the implementation of union negotiations, organizational transformations, establishment of employer brands and digital transformations.
Mr. Bhosale has a degree in MA MMS Human Resources from the University of Mumbai.
×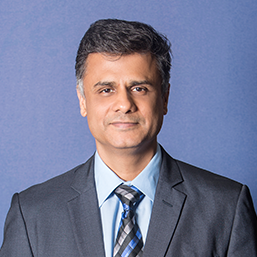 Vikas Prabhu
Chief Information Officer
Nayara Energy Limited
Mr. Prabhu is responsible for the overall strategic planning of information systems and technology. He brings over 24 years of experience and spearheads the digital transformation at Nayara Energy.
Prior to this, Mr. Prabhu served as a General Manager - IT at Reliance Industries Ltd (Petroleum) and Taj Group of Hotels. He has also been a part of senior management at Shoppers' Stop Ltd. and the Coca-Cola Company. Mr. Prabhu has led various organization-wide initiatives relating to automation and business transformation.
He holds a degree in M.S. in Computer Science from Manipal University, MBA from IIT (Mumbai) and Executive Development Programs from IIM (Bangalore) and ISB (Hyderabad)
Site best viewed in the portrait mode
×
Nayara Energy
Click to instantly access nayara