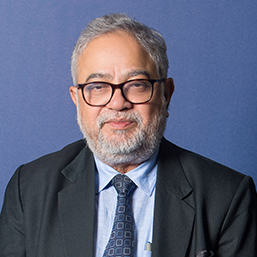 C Manoharan
- Director & Head of Refinery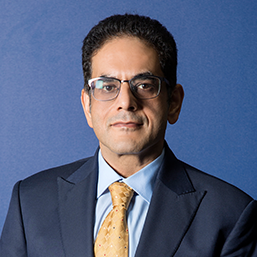 Anup Vikal
- Chief Financial Officer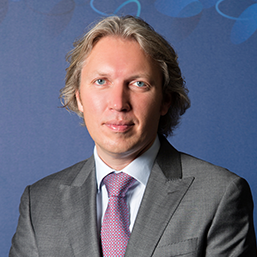 Evgeny Storozhuk
- Chief Commercial Officer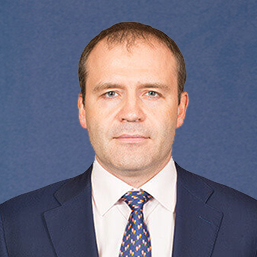 Sergey Denisov
- Head of Development (Refinery)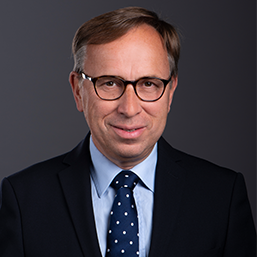 Stephan Beyeler
- Chief Marketing Officer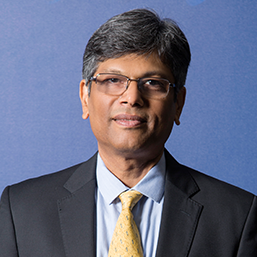 Harsh Bhosale
- Chief People Officer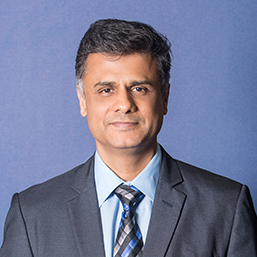 Vikas Prabhu
- Chief Information Officer
×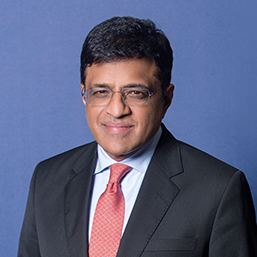 B Anand
Chief Executive Officer
Nayara Energy Limited
Bachelor of Commerce from Nagpur University and an associate member of the Institute of Chartered Accountants of India.
Mr. B Anand brings over 30 years' experience in the fields of corporate finance, strategy, investment banking, commodity trading industry and the energy sector. Previous to joining Nayara Energy, he was Chief Financial Officer for Trafigura India Private Limited. He has worked with Future Group, Vedanta Resources, Motorola India, Credit Lyonnais Bank, HSBC, IL&FS Limited and Citibank.
B. Anand is also the Independent Non-Executive Chairman of Just Dial.
×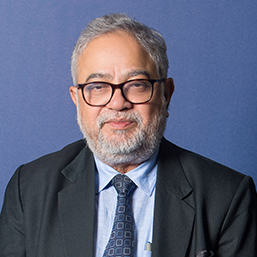 C Manoharan
Director & Head of Refinery
Nayara Energy Limited
Chemical Engineer from Calicut University
Mr. C. Manoharan joined Nayara Energy Limited in 2008 as the Head of Refinery and got elevated as a Board member in 2012. He started his career in 1977 with Indian Oil Corporation Limited (IOCL) and handled several key positions at Gujarat and Panipat Refinery in the field of Refining Operations, Maintenance, and Technical Services. He has also been a Board member and served as the Chairman of Indian Oil Technologies Limited.
×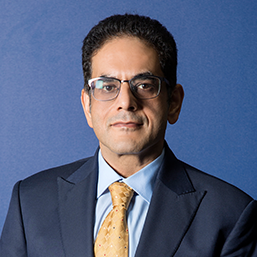 Anup Vikal
Chief Financial Officer
Nayara Energy Limited
Mechanical Engineer and an MBA.
Mr. Anup Vikal has more than 26 years of overall experience. Prior to Nayara Energy, Mr. Vikal was working with Snapdeal as Group CFO and General Counsel. Mr. Vikal has held senior positions with InterGlobe Enterprises, COLT Technology Services and Bharti Airtel among others. He has been on the board of various companies in India and has been an advisor to many Indian technology start-ups. He has rich experience in the areas of strategy, project financing, financial control, strategic planning, deal making, IT and law.
×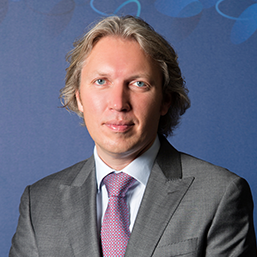 Evgeny Storozhuk
Chief Commercial Officer
Nayara Energy Limited
Degree in Economics & Management and MBA along with post-graduation in Accounting.
Mr. Evgeny Storozhuk heads International Supply and Trading and Economic, Planning and Scheduling divisions. Evgeny possesses 20 years of experience in Oil and Gas. Prior to Nayara Energy, Evgeny worked with Rosneft and TNK-BP in Russia and Ukraine. He has rich experience in the areas of Global Strategy, Business Development, Key Clients Management, Specialty Petroleum Product Sales, Marketing and Brand Management.
×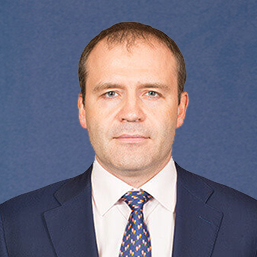 Sergey Denisov
Head of Development (Refinery)
Nayara Energy Limited
Degree in Mechanical Engineering and extensive training programs on Reservoir Development and Hydrocarbon Processing.
Mr. Sergey Denisov is responsible for Refinery Investment and Asset development including Petrochemicals and Projects. He possesses 20 years of experience in Upstream and Downstream in Russia, US and Europe. He has worked with BP, TNK BP and Sidanco in Russia, Ukraine, Netherlands, UK and Germany. He has rich experience in the areas of Project Management, Refining Commercial, JV management and other areas.
×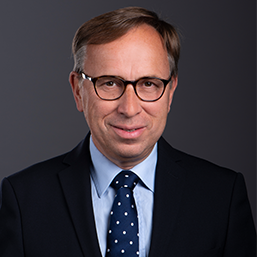 Stephan Beyeler
Chief Marketing Officer
Nayara Energy Limited
Mr. Stephan Beyeler brings with him more than30 years of experience.
He has worked across geographies in Russian, European and African markets for companies like VARO Energy, Puma Energy, Galana Distribution Petroleum and British Petroleum.
He has rich experience in expansion, integration and optimisation of retail network, institutional sales and supply and distribution functions.
×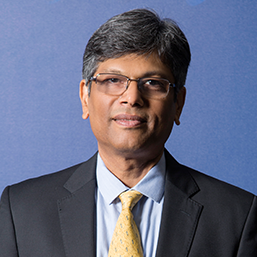 Harsh Bhosale
Chief People Officer
Nayara Energy Limited
MA MMS Human Resources from University of Mumbai
With over 31 years of experience spearheading organisations successfully across cultures and geographies, Bhosale now leads the Human Resource Management function at Nayara Energy. Prior to this, he was VP- HR at Saint Gobain, VP HR (Speciality Sector) at RPG Enterprises and Director HR (Asia) at Scottish and Newcastle. In the span of his long career, Bhosale has overseen implementation of best in class performance management systems, union negotiations, organizational transformations, establishment of employer brands and digital transformations.
×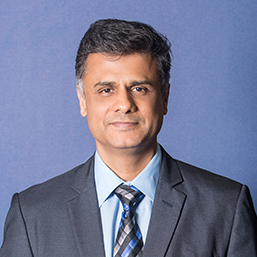 Vikas Prabhu
Chief Information Officer
Nayara Energy Limited
Qualification: M.S. in Computer Science from Manipal University, MBA from IIT (Mumbai) and Executive Development Programs from IIM (Bangalore) and ISB (Hyderabad)
At Nayara Energy, Prabhu is responsible for the overall strategic planning of information systems and technology. Prior to this, he served as General Manager - IT at Reliance Industries Ltd (Petroleum) and Taj Group of Hotels. He has also worked in senior management roles at Shoppers' Stop Ltd. and The Coca-Cola Company. Prabhu has led various organization-wide initiatives relating to automation and business transformation, during his 24-year long career.