Our Business Model
The retail business unit of Nayara Energy is driven to deliver better and faster service to its customers. We pioneered the concept of setting up retail outlets using the franchisee-owned franchisee-operated model, whereby the franchisee leases her / his land to us for a period of 30 years and thereafter invests in setting up the infrastructure for the outlet.
Nayara Energy is committed to constantly grow its Franchisees business by supplying high quality petrol & diesel, adding other profitable business lines, sales commission and performance based returns on the core investment to keep our dealers viable for business at all times.
We also have company owned franchisee operated as well as partially company owned franchisee operated business models in exceptional cases.
Sustainable Business Proposition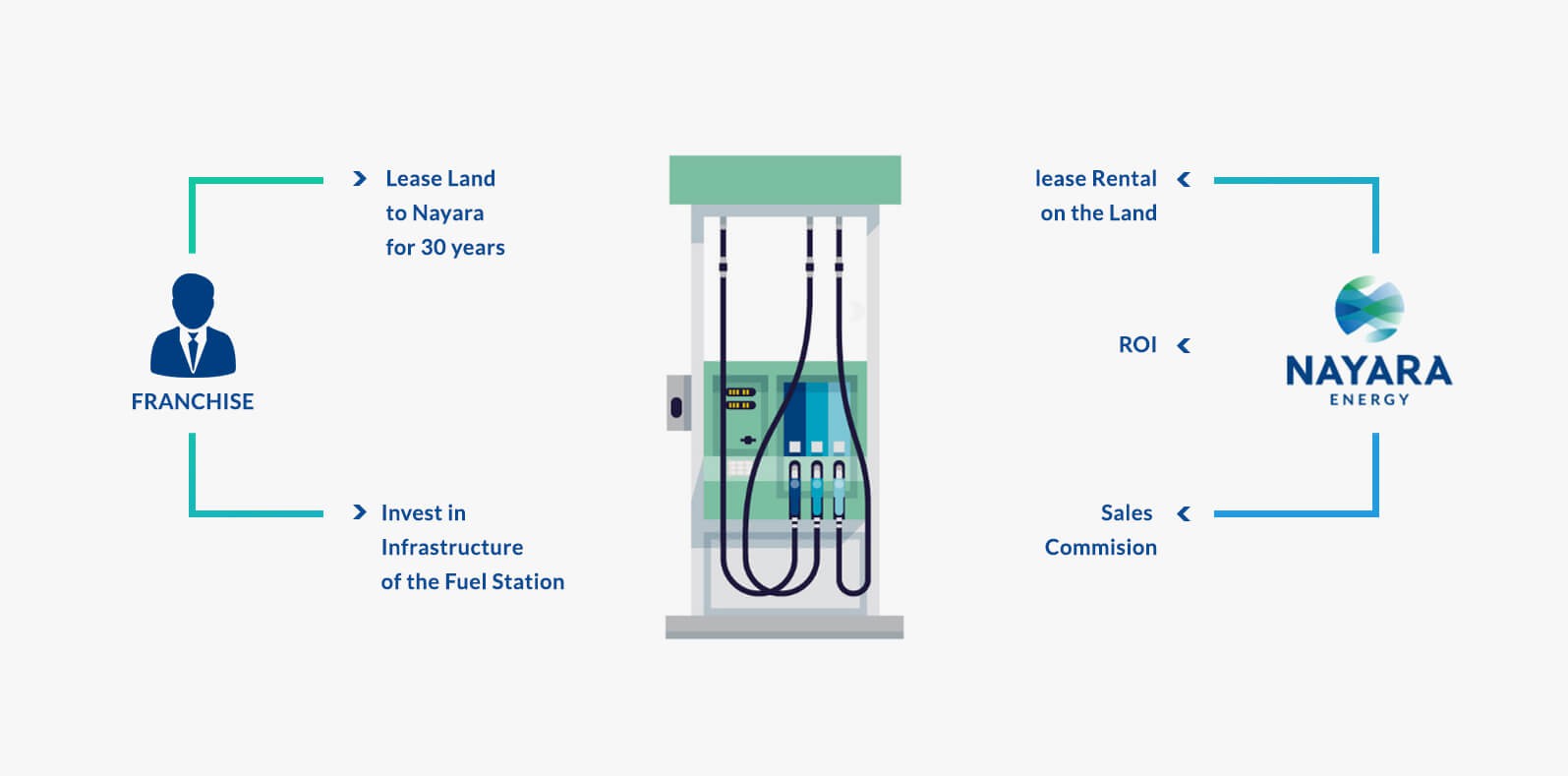 Make a profit every day
by owning a recession proof business

Make your land a part of our retail footprint. Become the proud owner of a Nayara Energy Fuel Station.

click to

Apply Online